Introduction
On the 29th and 30th of June, ELSAMHE will host the second Summer Messer Seminar 2019 in Strasbourg.
Two days entirely dedicated to this fabulous weapons called 'Messer' or 'lang Messer', but maybe also a little bit to its descendant, the dussack.
Participants of the seminar will be able to follow classes by either widely renowned European instructors, either who deserved to have this reputation.
This event is also an echo to the Winter Messer Meeting hold three times by AMEK.
Schedule
The schedule will be something like that:
| | | |
| --- | --- | --- |
| Saturday morning (10h-12h) | Hans Heim, disarming your opponent  | Mickaël Vieillard, Hips don't lie |
| Saturday afternoon (14h-16h) | Marek Helman, disarming your opponent  | Free activities |
| Sunday morning (10h-12h) | Oskar Ter Mors, Breaking the Siege | Emilien Sivry, Breaking the Guards |
| Sunday afternoon (14h-16h) | Fabrice Cognot, disarming your opponent  | Free activities |
The hall will be accessible from 9am to 7pm on Saturday and from 9am to 5 pm on Sunday.
Instructors and workshops descriptions
 Hans Heim 
Disarming your opponent
With one hand, with the knife, without knife, with the knife and the left hand, with two hands on the knife, and so one…
Marek Tadeusz Helman
Meyer Dussack Stucke
From Bodymechanics and footwork to tactics and mindset. This workshop will be a practical approach on how to train crosscutting, provoker, taker and hitter, in Meyer dussack.
OskAr TeR Mors
Breaking the Siege
In this workshop we will be exploring the imagery of fortification that is often invoked in Lecküchner's manuscript and use it to string together a whole set of varying techniques that will teach us how to bring the fight to our opponent by using the Langenort. This workshop is aimed at those who would like to practice some of the less well known parts of Lecküchner, but it will also appeal to sparring aficionados, as we will always make sure to explore how these techniques may serve us in a more dynamic situation.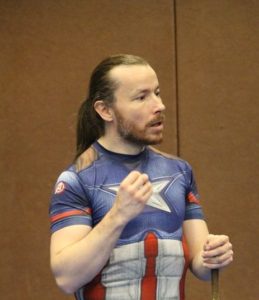 Fabrice Cognot
How to build a messer
This lecture will simplet let you discover how the messers were built.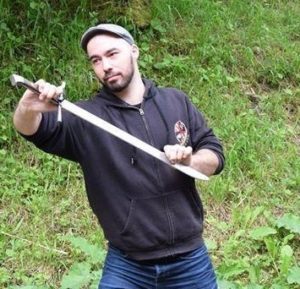 Mike Vieillard
Hips don't lie
This workshop will base on body mechanics, frame and power generation. How to use your hips, your shoulders and save energy during a fight.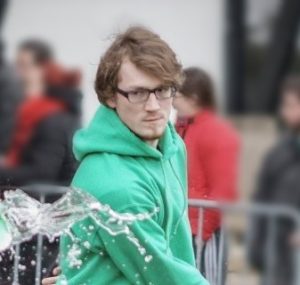 Émilien Sivry
Breaking the Guards
This workshop will be about reacting in front of the four different guards teached by Lecküchner. We will see how to unlock them, and how to make your opponent move. You will then be able to go on with further techniques.
Registration
Please fill the form to validate your registration : https://forms.gle/TcMP1dKGkZkYndui7
Two options are available through the form :
Event + saturday night dinner
Event alone, without saturday night dinner
Please note that your registration will only be validated after the payment has been done!
If you face any troubles, or want to modify your choice, please contact us directly by e-mail or by facebook!
Getting there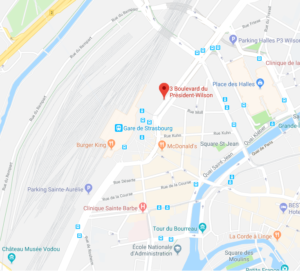 Adress of the Hall : 3 Boulevard du Président-Wilson, 67000 STRASBOURG
Can't be closer to the central train station (Gare de Strasbourg).
Restaurant
On Saturday evening, for those who registered to the restaurant option.
The meeting point will be given a few weeks before the event.
Contact
If you need to contact us before the event, please chose one of the following: